Contributor
Kastin Carroll
Kastin Carroll graduated as an Honors College Scholar with her BS in kinesiology from Freed-Hardeman University, and is now earning her MS in biomedical writing from University of the Sciences in Philadelphia. She's a member of AMWA and Alpha Chi, currently working as a physical therapy technician in DFW Texas.
Blog Posts authored by Kastin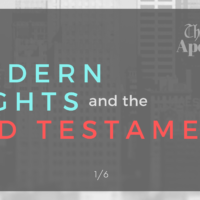 Providing Christians with intellectual and personal preparation needed to grow, proclaim, and defend the Christian worldview.
Newsletter Subscription
Address
5016 Spedale Ct. #425
Spring Hill TN 37174
Phone Number
Working Hours
Mon – Fri: 9:00am – 5:00pm
EIN
81-3783054