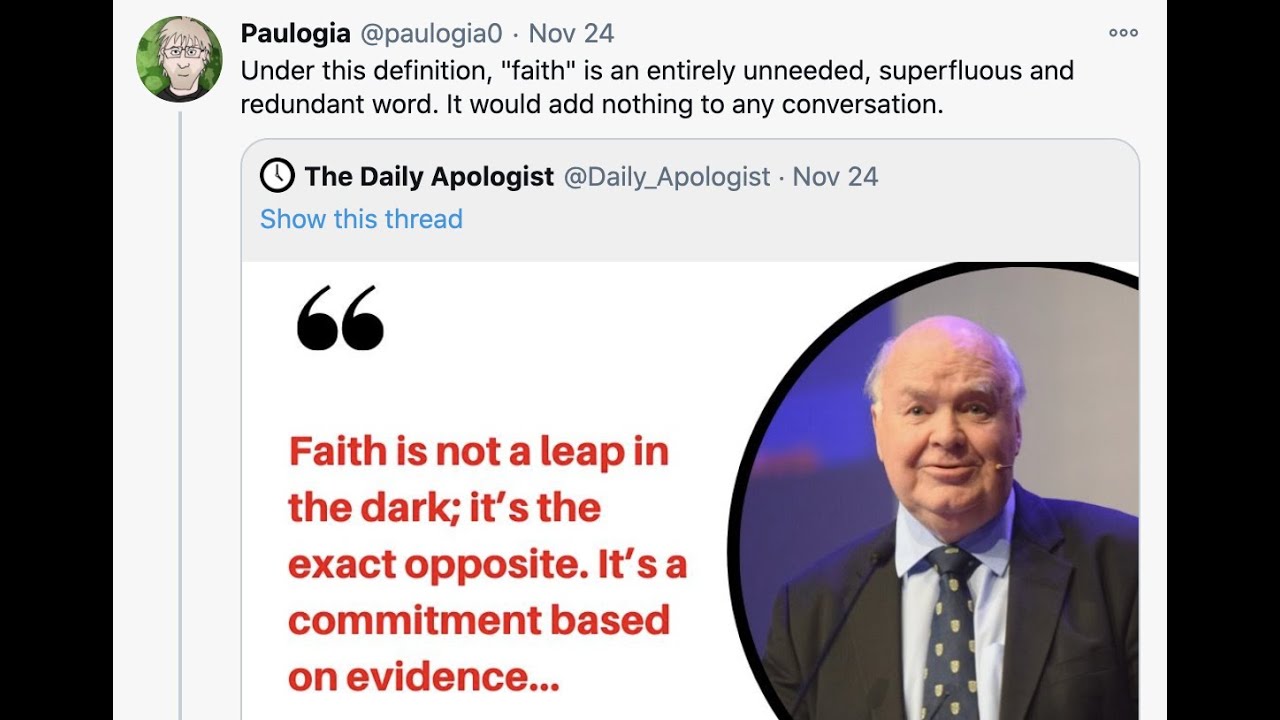 Paulogia's Problem with Faith
Why is there always a severe disagreement between atheists and theists when talking about faith? In this episode, Dean Meadows addresses a recent retweet from counter-apologist, Paulogia on the subject of faith.
Providing Christians with intellectual and personal preparation needed to grow, proclaim, and defend the Christian worldview.
Newsletter Subscription
Address
5016 Spedale Ct. #425
Spring Hill TN 37174
Phone Number
Working Hours
Mon – Fri: 9:00am – 5:00pm
EIN
81-3783054